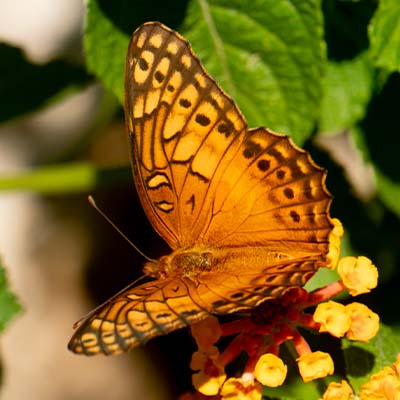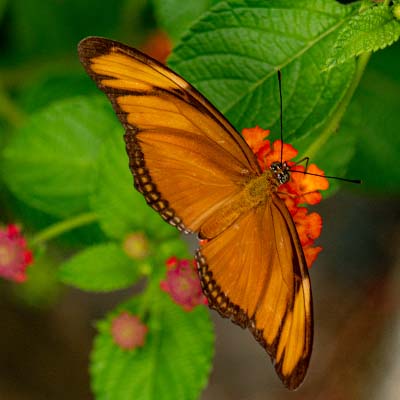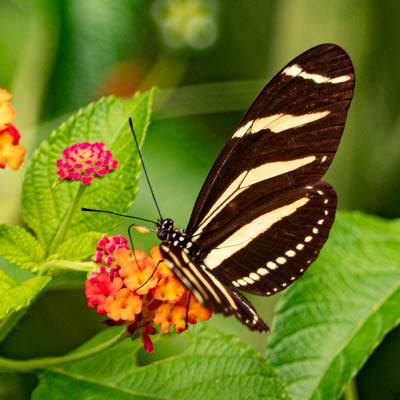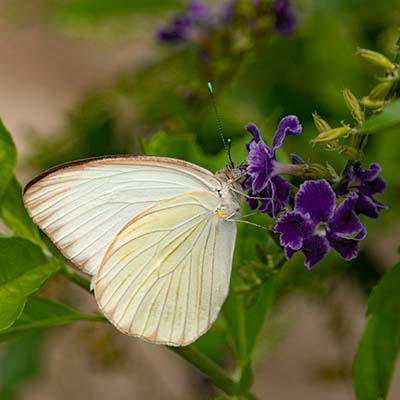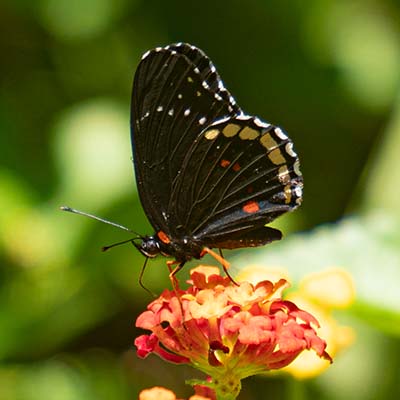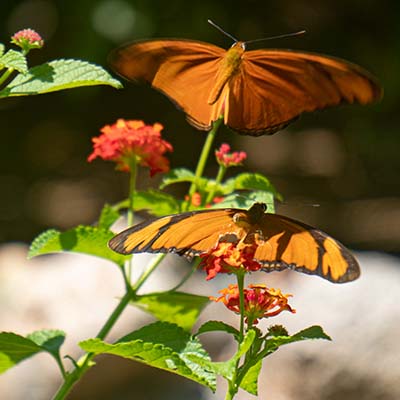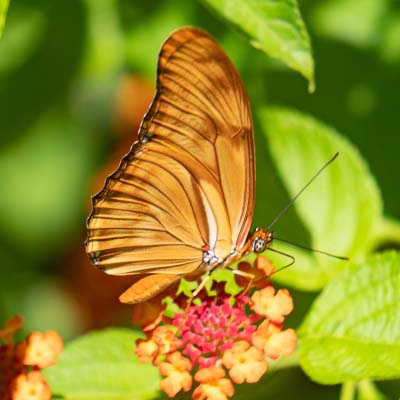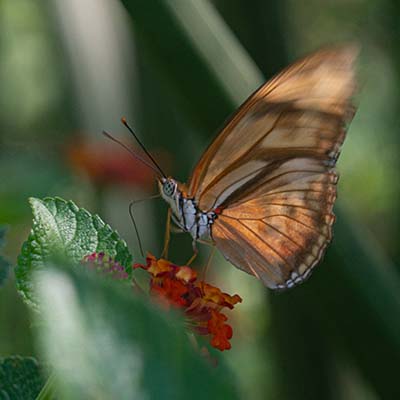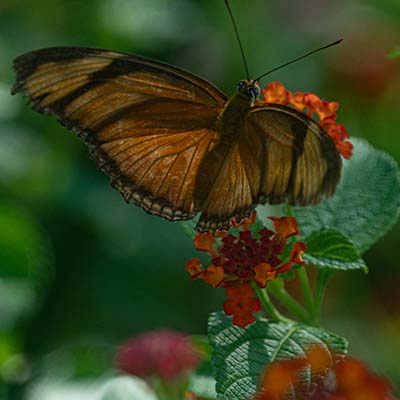 There are more than just exotic palms...We are constantly adding interesting plants with sublime fragrances and interesting fruits. All of these are attractive to birds and butterflies as well as the iguanas and other interesting creatures. We will be updating our web pages with photos as the seasons progress.
These photos were taken among the lantana near the cactus garden in the month of October.
The garden can be accessed by a jungle staircase from Villa Iguana Verde or by road from the Punta Mita Hwy. Maps will be provided to guests and sometimes our head gardener Enrique will be available to give tours. Early morning or early evening are the most photogenic.
We invite you to come for a tour, have a picnic, go for a strenuous run or, with prior arrangement, play croquet, bocce or badminton on the lawns
Max and Janet Andersen